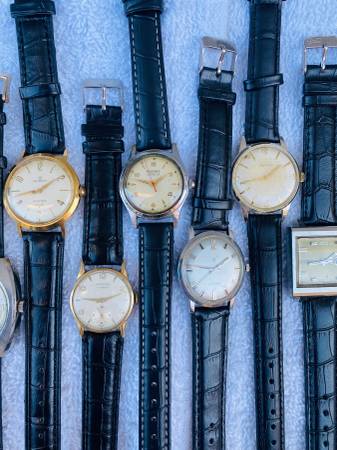 Buyer looking for
Looking to buy Wrist Watches / Pocket Watches
Budget: $250.00
I'm a private collector looking mainly for vintage wristwatches & pocket watches but open to some newer as well. Also interested in watch parts / tools.

Partial list of makers I'm interested in:
Longines, Omega, Hamilton, Bulova, Rolex, Zodiac, Breitling, Sicura, LeCoulter, Tag Heur, Seiko, Wittnauer, Elgin, Wakmann, Adanac, dive watches, military watches, chronographs ect ect.

.